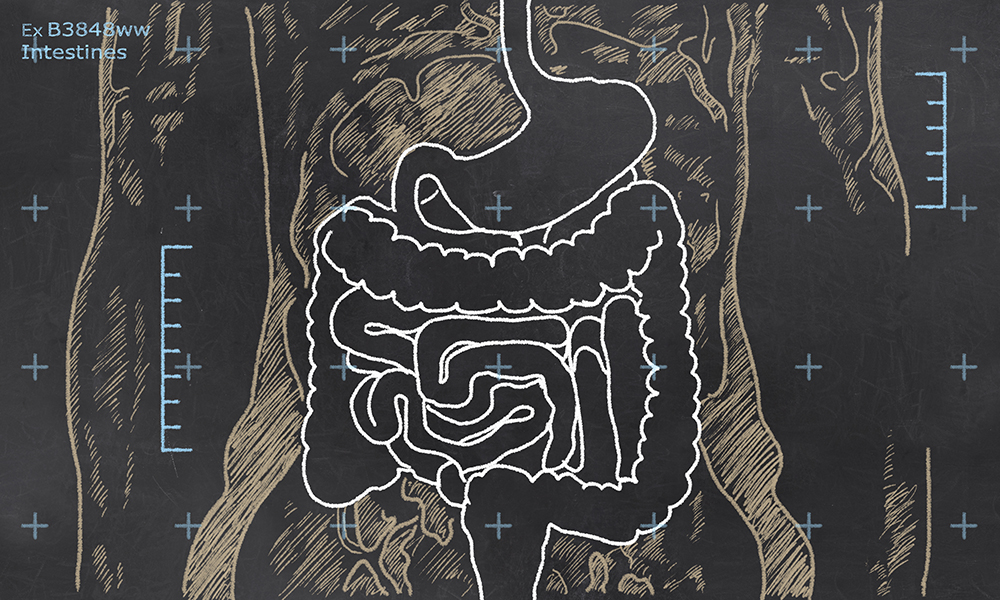 🖨️ Print post
In the penultimate volume of J.K. Rowling's famed Harry Potter series, when the dark forces led by "you-know-who" (aka Lord Voldemort) seem to be unstoppable in their takeover of the magical world, visitors to the mischievous Weasley twins' joke shop get a little comic relief. In an otherwise somber neighborhood, the shop window prominently features "a gigantic poster…emblazoned with flashing yellow letters" that asks, "Why are you worrying about you-know-who? You should be worrying about u-no-poo—the constipation sensation that's gripping the nation!"1 Intentionally or not, Rowling had her finger on the pulse of the "constipation sensation" that is gripping many nations around the (non-magical) world, including the United States.
Chronic constipation affects up to 27 percent of Americans2 (sixty-three million as of 2004),3 with prevalence apparently higher in women and the elderly.4 Although constipation rarely makes the front page, these prevalence levels rival or exceed the levels of more highly publicized chronic conditions such as diabetes and asthma.5
Older adults may suffer disproportionately from constipation, but the condition is also common in children. Two recent systematic reviews of studies from around the world found that the prevalence of functional constipation ranged from 0.5 to 87 percent of children and adolescents6 and 1 to 31 percent of infants and toddlers.7 Moreover, pediatric bowel problems frequently are underdiagnosed.8 Children with chronic constipation may go on to develop encopresis, a negative cycle of impaction, distention, pain and fecal incontinence.
Pediatric constipation also has an economic impact. U.S.-based studies report that children with constipation use more health services and generate three times more health care costs than children without constipation ($3430 versus $1099 annually per child).9 In a study in British Columbia, 2.1 percent of visits to a pediatric emergency department (ED) over a one-year period were constipation-related, and the ED visits often led to overutilization of tests and invasive treatments.10
NORMAL VERSUS DYSFUNCTIONAL
Defecation is a "sophisticated" process that requires "rectal filling, awareness of rectal filling and the ability to propel the stool and relax the pelvic floor muscles in a coordinated fashion."11 Normal bowel function depends on both sensory perception and physiological coordination; if the need to defecate happens to arise at an inconvenient time, the rectum will relax and "allow more stool to be accommodated" until a more opportune moment.11 Disregarding the body's signals is not an advisable habit, however, because "when the urge to defecate is ignored, stool gets dehydrated and small, the rectum gets used to being stretched and fails to respond normally, and feces then back up into the colon, causing discomfort."12
When the basic process continually goes awry and an individual chronically experiences infrequent stools, difficult stool passage or other symptoms indicative of "a sufferer's difficulty with the act of defecation,"13 conventional gastroenterologists classify the problem in one of two ways. If the clinician is unable to identify any known causes or detectable abnormalities, the chronic constipation is "idiopathic" or "functional." Researchers have identified various risk factors associated with this type of constipation—including low socioeconomic status, low education, stressful life events and low levels of physical activity—but they caution that there is no guarantee that addressing these risk factors will improve bowel function.14
The colon is physiologically complex—"modulated through several separate systems, including neural, endocrine and [intestinal] luminal factors"15—and a disturbance in any of these systems can contribute to constipation. So-called "secondary" constipation is the result of organic or systemic disease—including neurological disorders—or medications (see Table 1) or more than one of these.11,13 Many central nervous system disorders are associated with constipation in adults, including Parkinson's disease, Alzheimer's disease and multiple sclerosis.16 In children, autism spectrum disorders (ASDs) and their gastrointestinal (GI) component have garnered particular attention. Clinicians report that ASDs are "an order of magnitude more common in the constipation clinic than in the general population."17
NEUROLOGICAL DISORDERS
The explosion of neurological disorders in both adults and children in recent decades—which is likely due to environmental factors—is especially pronounced in the United States.18 Adults in the U.S. ages fifty-five to seventy-four years old have the second highest rate of total neurological deaths across twenty Western countries, and the death rate increased by 82 percent from 1989 to 2010.18 Parkinson's disease (PD), for example, is not only the second most common neurodegenerative disease in American adults but is expected to double by 2040.19 As many as 50 to 80 percent of individuals with PD experience constipation.20 In fact, constipation often precedes PD and may even be predictive of PD occurrence.20
Meanwhile, ASD and other pervasive developmental disorders (PDDs) are exacting a heavy toll on children. In the U.S., ASD is about eighty-five times more common in today's middle-school children than it was in their parents' generation,21 with recent reports estimating that ASD affects one in fifty-nine children22 or even as many as one in thirty-six.23 Many children with ASD suffer from GI symptoms, with a prevalence of constipation ranging from 4.2 to 45.5 percent, depending on the study.24 Those numbers may be underestimates, given that clinicians reportedly fail to recognize constipation in up to one-third of children with autism.25 Treatment can exacerbate the problems; for example, children suffering from both autism and constipation who receive medication (for either their behavior or the constipation) are more likely to exhibit "rigid-compulsive behavior" than their medication-free counterparts.26
THE BROADER DIGESTIVE CONTEXT
Constipation, fundamentally, is a problem of digestion. Dr. Tom Cowan identifies three principal factors underlying the epidemic of modern digestive disturbances.27 First, he points out that "most of what we put in our mouths today is not really food." Industrial dairy products, chemically treated vegetables, hormone- and antibiotic-laced meats and MSG-laden packaged concoctions are incapable of "calling forth the forces of digestion" because the body does not recognize them as food and cannot properly break them down.
Second, the glands and organs that are supposed to supply pancreatic and liver enzymes for digestion often fail to do so in adequate amounts, in part due to the lack of dietary trace minerals that are key molecular building blocks of digestive enzymes. Magnesium, for example, is a component of over three hundred enzymes in the human body,28 including those needed for digestion, and low magnesium intake is associated with increased prevalence of constipation.29
The third contributing factor—one that has achieved a considerable degree of awareness in both the lay press and the scientific literature—is that many of us have a "polluted" bowel ecosystem that lacks the beneficial microorganisms needed to support digestion. As Cowan notes, the small and large intestine ecosystem is "full of a wide variety of interdependent organisms" that "interact with each other, …with their host, and…with the larger world around them."27 In this scenario, "dietary constituents and the colonic microbiota interact to generate biologically active molecules that influence gut motility and secretion."13 When the gut microbiota are imbalanced or dysfunctional, this "may contribute to aberrant gut motility and, consequently, symptoms of constipation."30
In plainer terms, Dr. Natasha Campbell-McBride explains that constipation, whether in children or adults, is "always a sign of deficient gut flora."31 As she elaborates in her book, Gut and Psychology Syndrome (GAPS):
The beneficial bacteria that normally populate the bowel play a crucial role in proper stool formation and elimination. The most numerous species of friendly bacteria in a healthy bowel are Bifidobacteria and physiological strains of E. coli. These microbes produce a whole host of enzymes and other active substances, whose action is essential in proper stool formation. They stimulate the wall of the bowel to produce mucus for lubricating the stool and for passing it out as soon as it is ready.
CORRECTIVE MEASURES
Conventional medicine typically recommends short-term interventions such bulking agents, stool softeners and osmotic, stimulant or combination laxatives, but these often produce "mixed or even unsatisfactory results" despite "frequent interventions."4 One longitudinal study found that 89 percent of patients with constipation reported no change in their condition after a year.3 Occasionally, clinicians admit that laxatives can provoke "abdominal cramping, distension, and vomiting, without producing bowel movements"; in these cases, the patients apparently are out of luck and considered "nonmanageable." 32 Among individuals who seek care for constipation, many are dissatisfied with the currently available treatment options.33
Probiotic supplements have become one increasingly trendy response to address the gut microbiome depletion that contributes to constipation. Although the American College of Gastroenterology remains unwilling to endorse probiotics for constipation,34 many other researchers and clinicians point to promising results from both animal and human studies, even if the supplements' mechanisms of action on gut motility and constipation remain unclear.30 Research and commercial interest in probiotics is at an all-time high. Plugging the search terms "probiotics" and "constipation" into PubMed's search engine pulls up three hundred and sixty-eight articles spanning the twenty years from 1998 to 2018; over four thousand six hundred articles dating back to the early 1980s come up using the broader search terms "probiotics" and "gastrointestinal disorders."
Clearly, some individuals with constipation find probiotics useful. However, Drs. Cowan and Campbell-McBride concur that the single most important step one can take to reestablish and support healthy digestion—and, therefore, healthy elimination—is to eat a clean and digestively friendly diet, which essentially means a Wise Traditions diet.35 Key components include lacto-fermented foods and particularly beet kvass (which supply digestive enzymes and beneficial bacteria), unrefined sea salt (a terrific source of trace minerals, including magnesium) and bone broths, which enhance digestion and also are rich in easily absorbed minerals. Some individuals also may wish (or need) to temporarily adopt a gut-healing diet such as the GAPS diet or its close cousin, the Specific Carbohydrate Diet (SCD).
While waiting for dietary improvements to kick in, some cases of constipation may require more immediate measures. Rather than relying on the unhealthy and often ineffective arsenal of laxatives and stool softeners pushed by mainstream medicine, Campbell-McBride recommends enemas in the privacy of one's home. She notes that enemas can safely clear out toxic fecal compaction while providing quick and effective relief. In addition, an enema is an excellent way to reintroduce probiotic bacteria "directly into the bowel" (see "Recolonizing the Bowel" below).31
Home-based enemas are preferable to a surgically-initiated procedure widely used in adult and pediatric patients with refractory (untreatable) constipation; the procedure, called an antegrade continence enema (ACE), involves insertion of a catheter through an opening (called a "stoma") in the abdominal wall to enable "long-term enema therapy."36 The ACE procedure comes with a 20 percent failure rate and a risk of potentially serious postoperative complications.37 The most common complication is stomal stenosis (constriction of the opening), which occurs in up to 30 percent of patients and often leads to repeat surgery.37 In one study, stomal stenosis occurred in 49 percent of young patients who had undergone the ACE procedure, with obesity representing a significant risk factor for this complication.38
HEALTH AND QUALITY OF LIFE
As Natasha Campbell-McBride cautions, constipation should not be ignored. It is in fact extremely harmful, laying the groundwork for digestive disorders and producing toxins that "poison the whole body."31 Whether idiopathic or secondary to another serious health condition, constipation is a red flag signaling the need for prompt attention to digestion and overall health.
---
SIDEBAR
RECOLONIZING THE BOWEL
In discussing enemas, Dr. Natasha Campbell-McBride recommends introducing probiotic bacteria directly into the bowel by dissolving a probiotic in the boiled enema water that has cooled to warm. The probiotic should be pure (without additives) and therapeutic strength, and it should contain predominantly Bifidobacteria species. If a suitable probiotic is unavailable, one can also add a few tablespoons of homemade yogurt or kefir to the enema water. Campbell-McBride also suggests following up enemas with a warm bath containing one-half to one cup of either Epsom salts, apple cider vinegar, baking soda or sea salt, and then rubbing the abdominal area with castor oil, cold pressed extra virgin olive (or sunflower) oil, Udo's oil or hemp oil, which "absorb quite well through the skin and will help to relieve constipation in the long run."31
Dr. Louisa Williams, author of Radical Medicine: Profound Intervention in a Profoundly Toxic Age, points out that whereas most tissues in the body burn glucose, the large intestine is "relatively unique" in being dependent on butyric acid (a short-chain fatty acid found in butter) for energy.39 The body produces butyric acid through "the fermentation of fiber by Bifidobacteria and other beneficial bacteria." In individuals with depleted or altered bowel flora, butyric acid production suffers and the colon cells are unable to function normally. In recognition of these facts, Williams developed a unique rectal butter oil protocol with the aim of supplying energy to the colon cells, "which has a positive feedback mechanism to the population of Bifidobacteria and the health of the large intestine overall." The protocol involves inserting a small amount of butter oil (derived from grass-fed high butterfat-producing cows) into the rectum three times a week or so, for three weeks. For nearly all of Williams' patients, this protocol resulted in "significantly improved" bowel symptoms.
REFERENCES
1. Rowling J.K. Harry Potter and the Half-Blood Prince. New York, NY: Arthur A. Levine Books, 2005, p. 116.
2. American College of Gastroenterology Chronic Constipation Task Force. An evidence-based approach
to the management of chronic constipation in North America. Am J Gastroenterol 2005;100:S1-S22.
3. Higgins PD, Johanson JF. Epidemiology of constipation in North America: a systematic review. Am J Gastroenterol 2004;99(4):750-759.
4. McCrea GL, Miaskowski C, Stotts NA et al. A review of the literature on gender and age differences in the prevalence and characteristics of constipation in North America. J Pain Symptom Manage 2009;37(4):737-745.
5. Eoff JC. Optimal treatment of chronic constipation in managed care: review and roundtable discussion. J Manag Care Pharm 2008;14(9 Suppl A):1-15.
6. Boronat AC, Ferreira-Maia AP, Matijasevich A, Wang YP. Epidemiology of functional gastrointestinal disorders in children and adolescents: a systematic review. World J Gastroenterol 2017;23(21):3915-3927.
7. Ferreira-Maia AP, Matijasevich A, Wang YP. Epidemiology of functional gastrointestinal disorders in infants and toddlers: a systematic review. World J Gastroenterol 2016;22(28):6547-6558.
8. Dos Santos J, Lopes RI, Koyle MA. Bladder and bowel dysfunction in children: an update on the diagnosis and treatment of a common, but underdiagnosed pediatric problem. Can Urol Assoc J 2017;11(1-2 Suppl 1):S64-S72.
9. Liem O, Harman J, Benninga M, Kelleher K, Mousa H, Di Lorenzo C. Health utilization and cost impact of childhood constipation in the United States. J Pediatr 2009;154(2):258-262.
10. Nutter A, Meckler G, Truong M, Doan Q. Constipation and paediatric emergency department utilization. Paediatr Child Health 2017;22(3):139-142.
11. Andrews CN, Storr M. The pathophysiology of chronic constipation. Can J Gastroenterol 2011;25(Suppl B):16B-21B.
12. Lipski E. Digestive Wellness for Children: How to Strengthen the Immune System & Prevent Disease Through Healthy Digestion. Laguna Beach, CA: Basic Health Publications, Inc.; 2006.
13. Quigley EMM, Spiller RC. Constipation and the microbiome: lumen versus mucosa! Gastroenterology 2016;150:300-314.
14. Bharucha AE, Pemberton JH, Locke GR, III. American Gastroenterological Association technical review on constipation. Gastroenterology 2013;144(1):218-238.
15. Winge K, Rasmussen D, Werdelin LM. Constipation in neurological diseases. J Neurol Neurosurg Psychiatry 2003;74(1):13-19.
16. Coggrave M, Norton C, Cody JD. Management of faecal incontinence and constipation in adults with central neurological diseases. Cochrane Database Syst Rev 2014;1:CD002115.
17. Pang KH, Croaker GD. Constipation in children with autism and autistic spectrum disorder. Pediatr Surg Int 2011;27(4):353-358.
18. Pritchard C, Rosenorn-Lanng E. Neurological deaths of American adults (55–74) and the over 75s by sex compared with 20 Western countries 1989–2010: cause for concern. Surg Neurol Int 2015;6:123.
19. Kowal SL, Dall TM, Chakrabarti R, Storm MV, Jain A. The current and projected economic burden of Parkinson's disease in the United States. Mov Disord 2013;28(3):311-318.
20. Yu QJ, Yu SY, Zuo LJ et al. Parkinson disease with constipation: clinical features and relevant factors. Sci Rep 2018;8:567.
21. World Mercury Project. CDC still paralyzed by autism epidemic: report shows one in 59 children in the US now affected. April 27, 2018. https://worldmercuryproject.org/news/cdc-still-paralyzed-by-autism-epidemic-report-shows-one-in-59-children-in-the-us-now-affected/.
22. Baio J, Wiggins L, Christensen DL et al. Prevalence of autism spectrum disorder among children aged 8 years—Autism and Developmental Disabilities Monitoring Network, 11 sites, United States, 2014. MMWR 2018;67(6):1-23.
23. Zablotsky B, Black LI, Blumberg SJ. Estimated prevalence of children with diagnosed developmental disabilities in the United States, 2014-2016. NCHS Data Brief No. 291, November 2017.
24. Holingue C, Newill C, Lee LC, Pasricha PJ, Daniele Fallin M. Gastrointestinal symptoms in autism spectrum disorder: a review of the literature on ascertainment and prevalence. Autism Res 2018;11(1):24-36.
25. Afzal NA, Tighe MP, Thomson MA. Constipation in children. Ital J Pediatr 2011;37:28.
26. Marler S, Ferguson BJ, Lee EB et al. Association of rigid-compulsive behavior with functional constipation in autism spectrum disorder. J Autism Dev Disord 2017;47(6):1673-1681.
27. Cowan TS, with Fallon S and McMillan J. "Digestive disorders." In The Fourfold Path to Healing: Working with the Laws of Nutrition, Therapeutics, Movement and Meditation in the Art of Medicine, Chapter 7, pp. 197-207. White Plains, MD: New Trends Publishing; 2004.
28. Ji S. Magnesium's importance far greater than previously imagined. GreenMedInfo, December 5, 2012.
29. Murakami K, Sasaki S, Okubo H et al. Association between dietary fiber, water and magnesium intake and functional constipation among young Japanese women. Eur J Clin Nutr 2007;61(5):616-622.
30. Dimidi E, Christodoulides S, Scott SM, Whelan K. Mechanisms of action of probiotics and the gastrointestinal microbiota on gut motility and constipation. Adv Nutr 2017;8(3):484-494.
31. Campbell-McBride N. Gut and Psychology Syndrome (revised and expanded edition). Cambridge: Medinform Publishing; 2010, pp. 325-329.
32. Bischoff A, Brisighelli G, Dickie B, Frischer J, Levitt MA, Peña A. Idiopathic constipation: a challenging but manageable problem. J Pediatr Surg 2017 Oct 10. [Epub ahead of print]
33. Staller K. Refractory constipation: what is the clinician to do? J Clin Gastroenterol 2018 May 22. [Epub ahead of print]
34. Ford AC, Moayyedi P, Lacy BE et al. American College of Gastroenterology monograph on the management of irritable bowel syndrome and chronic idiopathicconstipation. Am J Gastroenterol 2014;109(Suppl 1):S2-S26.
35. Dietary guidelines. https://www.westonaprice.org/health-topics/abcs-of-nutrition/dietary-guidelines/.
36. Antegrade continence enema (ACE) procedure. https://www.childrenscolorado.org/doctors-and-departments/departments/colorectal/treatment-approach/antegrade-continence-enema-ace-procedure/.
37. Malone PSJ. "The ACE (antegrade continence enema) procedure." Chapter 59 in Ronan O'Connell P, Madoff RD, Solomon M (eds.), Operative Surgery of the Colon, Rectum and Anus, sixth edition, pp. 623-632. CRC Press; 2015.
38. Rensing AJ, Koenig JF, Austin PF. Pre-operative risk factors for stomal stenosis with Maline antegrade continence enema procedures. J Pediatr Urol 2017;13(6):631.e1-631.e5.
39. Williams LL. Radical Medicine: Profound Intervention in a Profoundly Toxic Age, second edition. San Francisco, CAQ: International Medical Arts Publishing; 2007, pp. 337-338.
This article appeared in Wise Traditions in Food, Farming and the Healing Arts, the quarterly magazine of the Weston A. Price Foundation, Summer 2018.
🖨️ Print post