Main Content
About the Weston A. Price Foundation
The Weston A. Price Foundation (WAPF) is your source for accurate information on nutrition and health, always aiming to provide the scientific validation of traditional foodways. People seeking health today often condemn certain food groups — such as grains, dairy foods, meat, salt, fat, sauces, sweets and nightshade vegetables — but the Wise Traditions Diet is inclusive, not exclusive.
We show you how to include all these nourishing traditional foods in your diet through wise choices and proper preparation techniques. The result is vibrant health for every age of life, including the next generation. Read more. . .
---
Features
Articles, podcasts and videos related to covid 19, injections, and our freedoms.
Joanne Mendez takes a look at the healing potential of sound
Susan Porter considers how the vaccinated may be spreading illness to the unvaccinated
Dr. Sylvia Karpagam condemns a bad piece of legislation as a de facto ban on eating beef
Mary Ruddick describes the resilience of and
challenges facing the former forest tribe
NEW INFORMATION RESOURCE FOR WAPF MEMBERS
Consultation with Pete Kennedy on state laws, regulations, and policies including food freedom legislation and issues regarding consumer access to raw milk, cottage foods and on-farm meat and poultry processing. (Pete cannot give individual legal advice or recommend support for or opposition to pending legislation.) Contact Pete at pete@realmilk.com.
In the current outbreak of respiratory and neurological illness, the Weston A. Price Foundation extends heartfelt sympathy to all patients, health care workers and those adversely affected economically by public health measures. The nutrient-dense Wise Traditions diet can provide important protection against illness and can support recovery and healing.
The Board of Directors
The Weston A. Price Foundation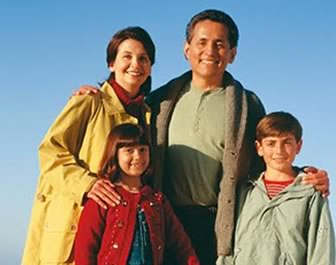 They're happy because they eat butter
They also eat plenty of raw milk, cream, cheese, eggs, liver, meat, cod liver oil, seafood, and other nutrient-dense foods that have nourished generations of healthy people worldwide!