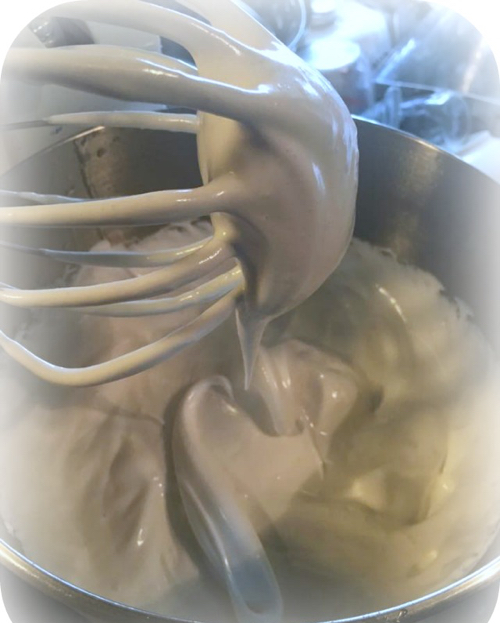 🖨️ Print post
Since my kids have been begging to make homemade marshmallows, I decided to give it a go, but with slightly cleaner ingredients. These are made with honey, gelatin and vanilla, and they are so delicious. If you want to get crazy, you could even sub in some peppermint, orange or lemon extracts instead of the vanilla.
Ingredients
1 cup filtered water
1 cup honey
4 Tbsp gelatin
1 Tbsp vanilla
2 cups shredded coconut
coconut oil or butter for greasing the pan
candy thermometer
parchment paper
jelly roll pan or 9×12 pyrex pan
Instructions
Grease pan of choice and cover with parchment paper. Grease parchment paper.
Sprinkle half of the coconut flakes over the parchment paper, saving the other half for the top.
Pour 1/2 cup water into the bowl of a stand mixer or large mixing bowl.
Sprinkle gelatin over the water in the mixing bowl and allow to set.
Pour remaining 1/2 cup water into pan along with the honey.
Slowly heat the honey and water mixture up to 240°F or soft ball stage.
Add in flavoring of choice.
With hand or stand mixer on lowest speed, slowly drizzle warmed honey over the gelatin mixture.
Gradually increase mixing speed until marshmallow are thick enough to stick to the beater and hold their shape. (This took about 8 minutes with my stand mixer.)
Using a greased spatula, lightly spread marshmallows over coconut flakes.
Using greased hands, smooth marshmallows until evenly distributed.
Sprinkle coconut flakes over the top of the marshmallows.
Allow to sit for 2-5 hours to set.
Cut into squares or other desired shapes.
🖨️ Print post