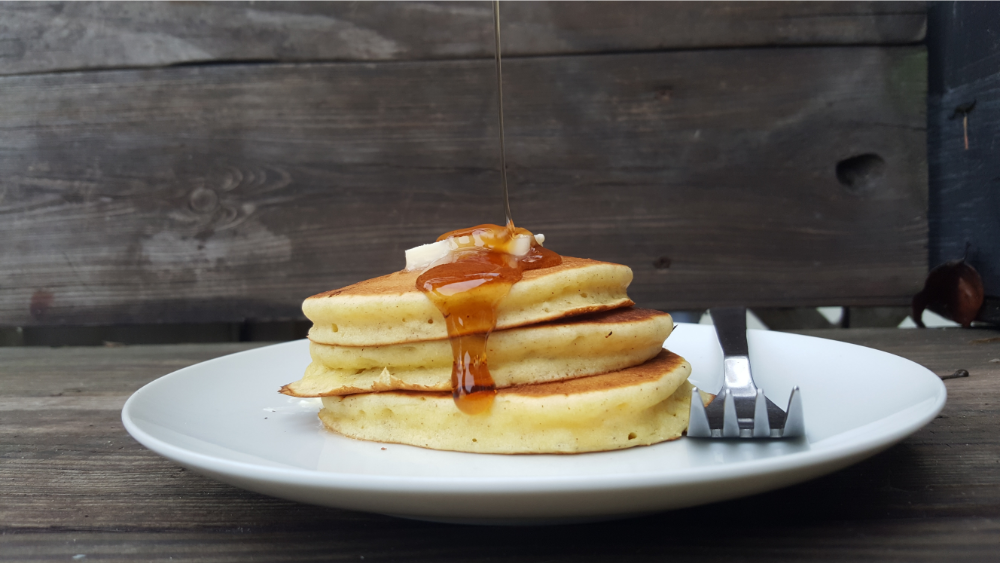 🖨️ Print post
This recipe was published in the Wise Traditions journal article "Essential Recipes for the Wise Family" that includes a number of other recipes we recommend you explore!

Ingredients
¾ to 1 cup whole milk or coconut mix
1 egg (lightly beaten)
1 tablespoon melted fat such as lard, butter or coconut oil (if not previously incorporated into baking mix)
Instructions
Mix all ingredients, adding the melted fat only if fat has not previously been incorporated into the baking mix.
Drop by the quarter-cupful onto a hot, greased skillet. When bubbly, flip and cook an additional minute or two.
For extra fluffy pancakes or waffles, add an additional egg, separated. Beat the egg whites until stiff and fold into the batter after everything else is worked in. Do not over-beat or the end product will have a tough texture.
Serve with fresh fruit, maple syrup and/or warmed honey sauce. (Make honey sauce by combining and warming gently in a small saucepan 1 cup honey, 1/4 cup raw butter and 1 teaspoon ground cinnamon.)

One of our recipe contributors recommends a stovetop cast-iron waffle iron from Rome Industries.

🖨️ Print post