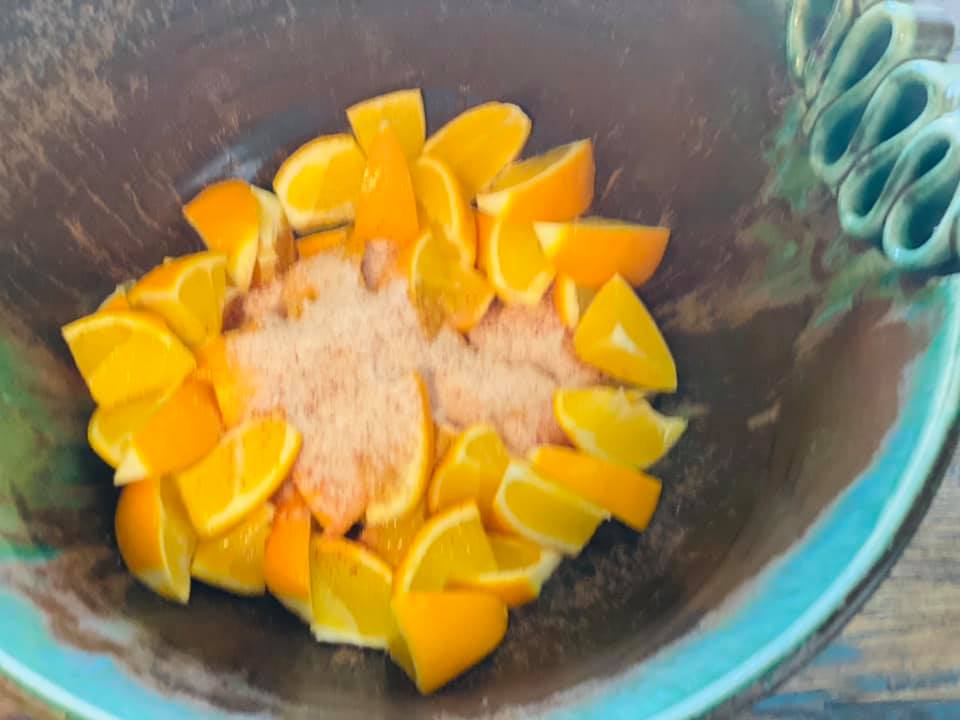 🖨️ Print post
Fermenting breaks down the lemons rind, removes its bitterness and gives a marvelously complex, bright flavor that pairs beautifully with many foods. Taste is mellow yet intensely lemony, tart, salty, floral, citrusy. Fermenting lemons results a delicious condiment that's bursting with the beneficial bacteria that are so good for your gut. Saffron adds luxury, festivity and amazing golden color.
Ingredients
4 Meyer lemons (Meyer lemons have a thin skin, more delicate and flavorful and ferments faster)
2 tbsp Himalayan salt
1 tsp saffron
1 cup kombucha (or enough to cover lemons)
Instructions

Crush saffron with salt in pestle and mortar.
Cut of both ends of lemon, these hold lots of bitterness.
Quarter lemons and slice each quarter into smaller slices.
Mix with saffron salt, place to glass jar, add kombucha until lemons are covered, add weight.
Ferment in a room temperature few weeks to few months (even years).
Lemons are ready once their rind becomes pliable and loses its bitterness.

Uses:
Make a dressing or use in salads.
Cook them in a stew and soups.
Pair them with cheese or add to charcuterie board.
Gives an extra dimension to middle eastern cooking.
Add them to salsas.
Add them to fish and chicken dishes.
Use them with fresh lemon to create new flavor profiles.
Use as a side dish for grilled or BBQ meats
Add to sandwiches.
Add to cocktails and desserts.

🖨️ Print post