🖨️ Print post



….

Subscribe on Android
….
Subscribe on iPhone
---
The WISE TRADITIONS Podcast
The Wise Traditions podcast is a fun and easy way to access information related to the Weston A. Price Foundation and its Wise Traditions diet and principles. Launched in January 2016, it now has over 450,000 downloads. It is a 30-minute show that is full of valuable content related to your health, featuring interviews with outstanding guests in the fields of health, food, and farming. You will benefit from their wisdom and learn all about how to achieve and maintain good health naturally.

Our podcast host and producer is DC chapter leader Hilda Labrada Gore. She is a wife and mother of four, a health coach and fitness professional. She knows how to ask guests just the right questions to bring out the information you want to hear most.
Wise Traditions is available on YouTube, iTunes, Stitcher, iHeartRadio, Google Play Music, tunein and here on this website. Just scroll down and click on the episode of your choice to listen now!
Every episode features:


–    practical tips for living a healthier, more vibrant life
–    accurate, relevant information
–    down-to-earth discussions
–    insights on wellness
If you're already loving the show, please support it by rating and reviewing it on iTunes. Click here to get to the show's home page and click on "ratings and review" there. It's that easy!
itms://itunes.apple.com/us/ podcast/wise-traditions/ id1072618042?mt=2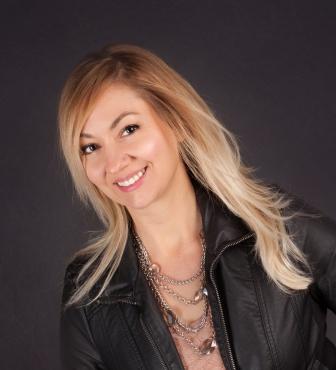 # 89 Migraine relief with Jodi Ledley   Show Notes

#87 Simple and fearless healthy living w/ Hilary Boynton   Show Notes

#86 The benefits of acupressure for children w/ Cheryl Harris   Show Notes

#85, Let's heal the planet, Sarah Savory   Show Notes

#84 Ground zero of most health disorders, Kiran Krishnan   Show Notes

#83 The power of real food to treat MS, Terry Wahls   Show Notes

#82 How to fix our broken food system, Pam Hess   Show Notes

#81 Why is our food system so broken?, Pam Hess   Show Notes
#78 Bonus episode: nutrition hacks   Show Notes

#76 Childbirth: keeping it natural w/ Genevieve Howland a/k/a Mama Natural   Show Notes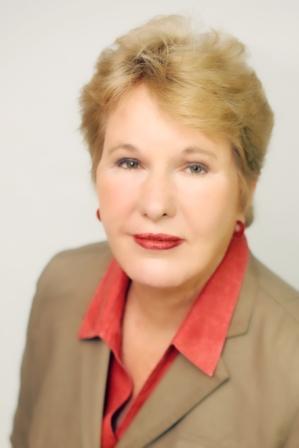 # 75 How much fat should we eat? (Principle #7) w/ Sally Fallon   Show Notes

#73 Drink your bugs, Hannah Crum   Show Notes

#72 Fighting for health freedom   Show Notes

#71 Holistic choices, Tré Cates   Show Notes

#69 Improve Your Microbiome, Kiran Krishnan    Show Notes

#68 The "Healthy" label, Pam Schoenfeld    Show Notes

# 67 Negative charge creates positive energy, Dr. Gerald Pollack   Show Notes

#66 Fibro Hope, Leah McCullough   Show Notes

#64 The Vaccine Industry and Your Rights, Alan Phillips  Show Notes

#63 Heal Your Gut, Hilary Boynton  Show Notes

#61 Glyphosate: the weed-killer that hurts people too   Show Notes

#60 Energy, health, & vitality, Kenneth Morehead   Show Notes

#59 What causes heart attacks?, Dr. Tom Cowan   Show Notes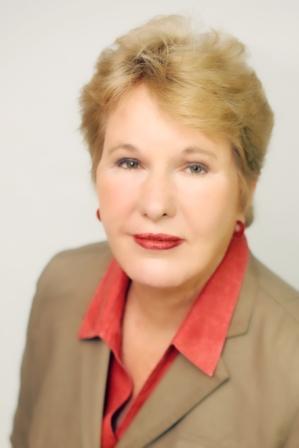 #58 Should we eat grains? (Principle #6) w/ Sally Fallon Morell   Show Notes

#57 Beyond food: invisible variables that affect our health, Ben Greenfield   Show Notes

#56 Best of 2016, Go With Your Gut   Show Notes

#55 The Motherhood Diet, Sandrine Perez   Show Notes

#54 Vaxxed, Producer's Commentary, Del Bigtree  Show Notes

#52 Practical Tips for Parents, Kelly Moeggenborg  Show Notes

#51 Farming as it Should Be, Will Harris  Show Notes

#50 Myths and Truths of GMOs, Jeffrey Smith  Show Notes
#47 Fuel For the Athlete

Ben Greenfield  Show Notes

#46 Beth Lambert  Why Are Our Children So Sick?  Show Notes

#45 – Nina Teicholz  The Skinny on Fat   Show Notes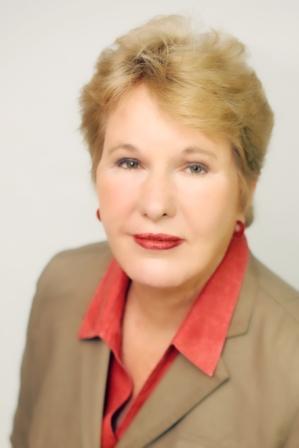 #44 Sally Fallon Morell Priniciple #5, Lacto-fermented Foods  Show Notes

#43 Lance Roll Beautiful Broth   Show Notes

#42 Mandy Blume  Real Food Changes Lives  Show Notes

#41 Sandeep Agarwal  On Fat, Raw Milk and Ghee  Show Notes

#39 Dr. Louisa Williams Radical Medicine  Show Notes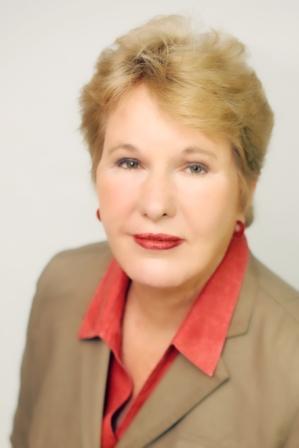 #38 Principle #4 – Sally Fallon Morell All traditional cultures cooked some of their food, and ate some of their animal products raw  Show Notes

#37 Bonus Episode: Behind the Scenes at WAPF  Show Notes

#36 Pete Kennedy  Protecting Food Freedom  Show Notes

#35 Cilla Whatcott  The Green Vaccine?  Show Notes

#34 Razi Berry Tired of being tired  Show Notes
In her twenties, Razi Berry was suffering from fibromyalgia, fatigue, and pain. Her doctors told her that she should go on medication and disability for the rest of her life. Unwilling to accept their prognosis, Razi became her own "health detective." She began exploring alternatives and came upon naturopathic therapies that have helped restore her to full health today. She had fertility issues, hair loss, and more. Now, she enjoys good health and vitality. She is able to homeschool her two young daughters and oversee her award-winning journal, "The Naturopathic Doctor News & Review."
Naturally, Razi is a proponent of organic, whole foods over fad diets. Her heart's desire is to empower people to take charge of their health and discover the vibrant health they were intended to enjoy.
Link for Listening or Downloading
---

#33 Allan Savory  Holistic Management – Livestock Only Hope Part 2  Show Notes

#32 Allan Savory  Holistic Management Part I  Show Notes

#31 Lierre Keith  Vegetarianism Reconsidered  Show Notes
Vegetarians and vegans are often motivated to avoid animal products out of concern for animal welfare and the environment. Lierre Keith is no exception. As a teenager, she became convinced that abstaining from meat was the best choice. However health concerns quickly ensued once she made that dietary choice. She began to suffer from fatigue, hypoglycemia, irregular menstrual cycles, anxiety, depression, insomnia, and more. These initial conditions were followed by longer-term problems including autoimmune and degenerative disc disease. Her own health concerns, and those of others, led her to reexamine vegetarianism. Today, Lierre is passionate and bold when discussing our need for including meat products in our diet, both for our benefit and for the health of the planet.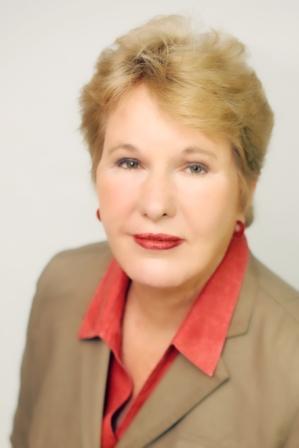 #30 Sally Fallon Morell Nutrient Density  Show Notes

#29 Bonus Episode  A Maasai Story  Show Notes

#27 Vicki Braun  Take Charge of your Fertility

#26  Sandra Van Gilder  Myths and truths of sleep and exercise

#25 Dr. Felix Liao  Open Wide
#23 Mark McAfee

  Raw Milk Revealed
#22 Chris Kresser

  The Wisdom of Our Ancestors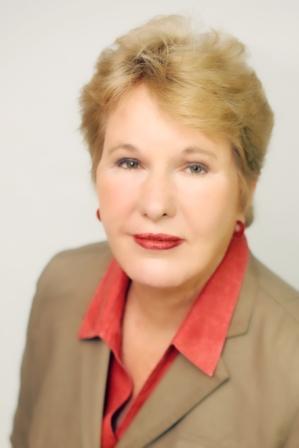 #21 Sally Fallon Morell All Traditional Cultures Consume Some Sort of Animal Food

#20 Richard Morris  A Life Unburdened

#19 Tressie Taylor  Fight autism and win

#15 Jesse Straight Straight Talk from a Farmer

#14 Celeste Longacre  In the Garden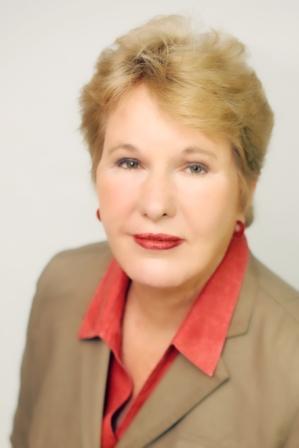 #13 Sally Fallon Morell  Principle #1 – No refined or denatured foods

#12 Hannah Crum "Kombucha Mamma"  Kombucha Craze

#11 Adrienne Hew  A fresh take on real food

#10 Charlotte Smith  Raw Milk: One Story
#8 Joel Salatin

  Food, Glorious Food

#7 Stephanie Seneff, PhD  Hidden Dangers to Our Health
For years we've seen cholesterol and fat as enemies to our health. Research scientist Stephanie Seneff makes it clear that we've been looking in the wrong direction. Because of her husband's diagnosis of heart disease, she began investigating the root cause of the condition. In the process, she found that dietary deficiencies and environmental toxins were the real problem. And that the statins that doctors were prescribing were harming, rather than helping patients. (Statins have been linked to many conditions, including those we associate with aging: cataracts, diabetes, hair loss, and arthritis, for example.) She also discovered that glyphosate, the active ingredient in the herbicide Round Up, threatens everyone's well-being, and links it, among other things, to autism and Alzheimers, and, yes, to heart disease. What does Stephanie recommend for safeguarding your health? For starters, a diet of organic foods, rich in sulfur, and, surprisingly, fat and cholesterol.

#6 Philip Weeks  Make Yourself Better
Philip Weeks gives practical ideas on how to make yourself better. A naturopath, herbalist, and acupuncturist, he has traveled the world and has been trained in a myriad of healing traditions. In today's episode, among other things, he discusses the importance of our individual constitution, the environment, the food we eat, and movement. Philip communicates clearly fundamental steps we can take to to improve our well-being.

#5 Dr. Natasha Campbell-McBride  The Gut: Key to Good Health
---
#2 Tom Cowan

  The Deeper Reasons Behind Why People Get Sick
---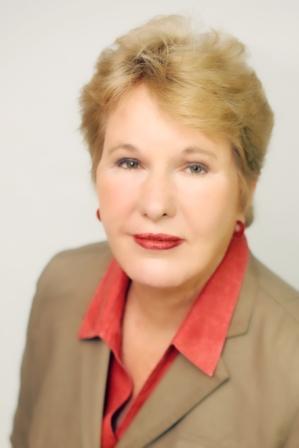 #1 Sally Fallon Morell  Introduction to Wise Traditions
"So the foods that people are avoiding today, that they think they shouldn't eat, are the foods that we really do need to eat!"  Sally Fallon Morell, the President of the Weston A. Price Foundation explains the importance of eating nutrient-dense food to maintain health. Good nutrition is critical for wellness and avoiding chronic and acute disease. This episode sheds light on the purpose behind the Weston A. Price Foundation and the Wise Traditions podcast.
---
Besides listening, what else can you do?
1. Subscribe. If you want to get our latest content immediately, subscribe to the podcast via iTunes or Stitcher. 
2. Share. This information is too good to keep to yourself! Make sure that you send the podcast to friends and family! Copy and paste links in emails or use social media to help spread the word. 
3. Review. A positive podcast review can encourage new listeners to tune in. To review Wise Traditions, follow these easy steps.
o Go to the iTunes store, and click on "podcasts"
o In the search box, type in "Wise Traditions"
o Once you click on the podcast, you'll see three categories: Details, Ratings and Reviews, Related
o Click on "Ratings and Reviews" to give us 5 stars 🙂 and write your review!
Enjoy a farm tour of Will Harris' White Oak Pastures in Bluffton, GA! Or check out a tour of Sally's farm, led by Sally herself. Or listen to a lively discussion held in Zimbabwe at the Savory Institute's Center for Holistic Management. There are lots of pre-recorded live events to choose from! Just click on "Wise Traditions LIVE" on the mixlr app below. And then click on "showreel" to listen to any of the above, and then some!

Hilda Labrada Gore is on Mixlr

Hilda Labrada Gore is the host and producer of the Wise Traditions podcast. Launched in January 2016, it has been wildly successful with hundreds of thousands of listens! She is a wife and mother of four who is passionate about the Wise Traditions diet and WAPF mission. Hilda has also been an active participant in WAPF's international initiatives, representing WAPF on trips since 2015 to Kenya, Zimbabwe, and Peru. Among other things, Hilda is a speaker (on nutrition and podcasting), a certified integrative nutrition health coach, a fitness professional, the Washington, DC WAPF chapter leader, and a consultant for those who want to launch health and wellness podcasts. Find out more at holistichilda.com. 
Interested in sponsoring a podcast? Click here for information and here contract.
Questions? Contact podcast@westonaprice.org.
🖨️ Print post