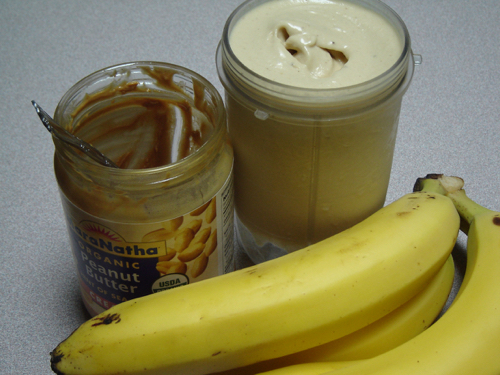 🖨️ Print post
Frozen banana ice cream is an excellent alternative to sugary desserts for those who'd like to transition their children to a lower-sugar diet. The natural sugars in the bananas make it sweet enough to pass as dessert for those used to eating sweets, while the complete lack of processed sugars makes it better for our bodies. Try some of the different flavor combinations below–or invent your own!–until you find one that you and your kiddos like. You will be so thankful to have a food that your kids crave and is actually good for them!
Sometimes we eat it as a snack and sometimes it is simply part of lunch, but one thing is always for certain: the bowls are licked clean! It is one of the easiest treats in the world to make: simply peel 2-3 bananas, cut or break them into 1-2 inch pieces, freeze the pieces, and put them in a blender or food processor, and puree until smooth (this amount will make about 2 servings).
If you have a single-serving processor such as a Magic Bullet, like I do, you may have to puree, then stop and shake the container, then puree, then shake the container, and so on until all of the bananas are blended.
It will take the banana pieces at least 4 hours to freeze, so I generally put them in a container in the freezer the day before I plan to make the ice cream. If you're not the plan-ahead type, simply cut up several bananas once you're done reading this post and store them in the freezer so they'll be ready whenever you want to give it a try! Once you use up those banana pieces, refill the container with more pieces and put it back in the freezer for the next time you get a hankering.
My girls and I love to add nut butter to our banana ice cream. We've discovered peanut butter and sunflower seed butter to be especially delicious. Adding a tablespoon or two of nut butter to the blender along with the banana pieces adds a bit of fat and protein to make the snack more satiating. Half an avocado, virgin coconut oil, and/or coconut flakes will have the same effect. Other frozen fruits such as blueberries and strawberries taste good too. If you're sticking with plain bananas, adding a 1/2 teaspoon of vanilla extract and a touch of heavy cream or whole milk will enhance the flavor.
🖨️ Print post